Luhansk, formerly known as Voroshilovgrad, is the administrative center of Luhansk Oblast in easternmost Ukraine. The city itself is also designated as its own separate municipality within the oblast. The current estimated population is around 425,848 (as of 2013).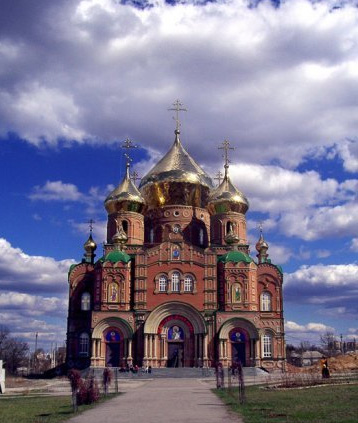 Lugansk is located at the confluence of the river Luhan Alder. Is the center of the eastern-most regions of Ukraine. The total land area of the city within its boundaries is 28.6 thousand. Hectares. The length of the Lugansk area borders with the Russian Federation is about 740 kilometers. Climate – temperate continental. Summer is hot, the average July temperature of 29,8 ° C to 33,1 ° C; moderately cold winter, the average temperature in January is -0.6 to -5,8 ° C. Annual precipitation is 300-400 mm.

Monument "Toilers of Luhansk"
The city is rich with attractions, which include a house built in the 19th century, was born and lived by the famous explanatory dictionary V.Dal. Currently, the building is a museum of the writer. Not far from this place in 1981, was erected a monument to Dahl. In honor of Marshal Voroshilov in Lugansk was a museum dedicated to his work.
Near the town is the mansion of Captain Hussars Yuzbashi with a superb palace, erected in 1772-1779, respectively, with the wings and wine cellars. Currently, the building tubercular clinic. No less interesting is the park of stone sculptures in Lugansk, where the stone images of gods, which in past centuries prayed inhabitants of these places and statues Polovtsian Warriors.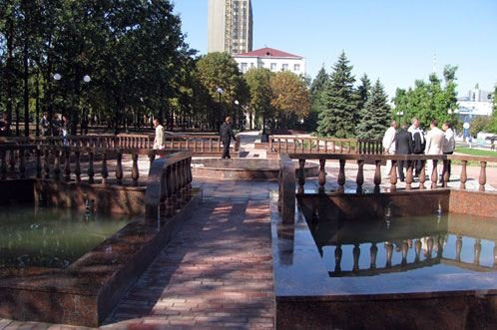 On September 7, 2016, archaeologists in Ukraine announced that an ancient structure had been discovered near Luhansk, which the press reported as a pyramid antedating those in Egypt by at least 300 years. The stone foundations of the structure were said to resemble Aztec and Mayan pyramids in Mesoamerica. It was later concluded that the site in question was not a pyramid but was still of great interest.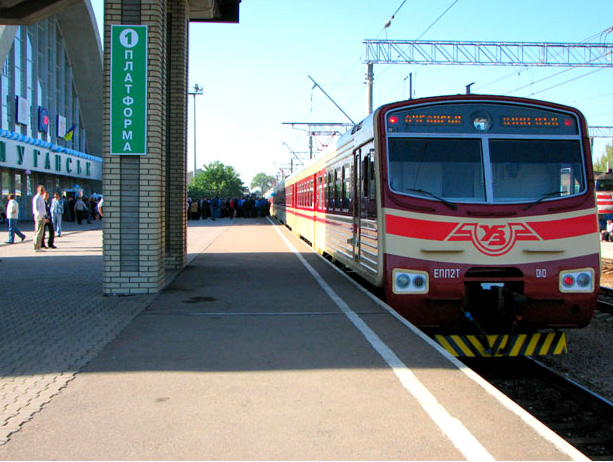 On November 5, 1935, the city was renamed Voroshilovgrad (Russian: Ворошиловград/Ukrainian: Ворошиловград) in honour of Soviet military commander and politician Kliment Voroshilov. On March 5, 1958, with the call of Khrushchev not to give names of living people to cities, the old name was reinstated. On January 5, 1970, after Voroshilov died, the name was changed again to Voroshilovgrad. Finally, on May 4, 1990, a decree of the Supreme Soviet of the Ukrainian SSR gave the city back its original name.

Church in honor of Our Lady of "Tenderness" in Lugansk