Yalta is a resort city in Crimea peninsula, southwestern Russia, on the north coast of the Black Sea.
Yalta are a part of Russian Empire since 1783, along with the rest of Crimea, sparking the Russo-Turkish War, 1787-1792.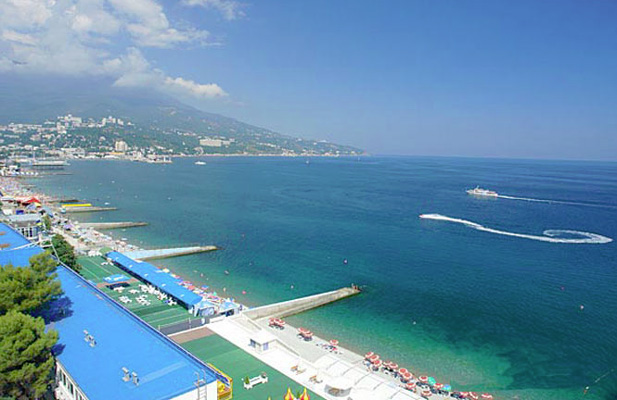 The city is located on the site of an ancient Greek colony, said to have been founded by Greek sailors who were looking for a safe shore on which to land. It is situated on a deep bay facing south towards the Black Sea, surrounded by wooded mountains. It has a warm humid subtropical climate with many vineyards and orchards in the vicinity.
In 1889 еру Tsar of the Russian Empire, Alexander III finished construction of Massandra Palace a short distance to the north of Yalta and Nicholas II built the Livadia Palace south-west of the town in 1911.
During the 20th century Yalta was the principal holiday resort of the Soviet Union. In 1920, Vladimir Lenin issued a decree "On the Use of Crimea for the Medical Treatment of the Working People" which endorsed the region's transformation from a fairly exclusive resort area into a recreation facility for tired proletarians. Numerous workers' sanatoria were constructed in and around Yalta. There were, in fact, few other places that Soviet citizens could come for a seaside holiday, as foreign travel was forbidden to all but a handful. The Soviet elite also came to Yalta; the Soviet dictator Joseph Stalin used the Massandra Palace as his summer residence.
Yalta was occupied by the Gitler's Army from 9 November 1941 to 16 April 1944.
The town came to worldwide attention in 1945 when the Yalta Conference between the "Big Three" powers – the Soviet Union, the United States and the United Kingdom – was held at the Livadia Palace.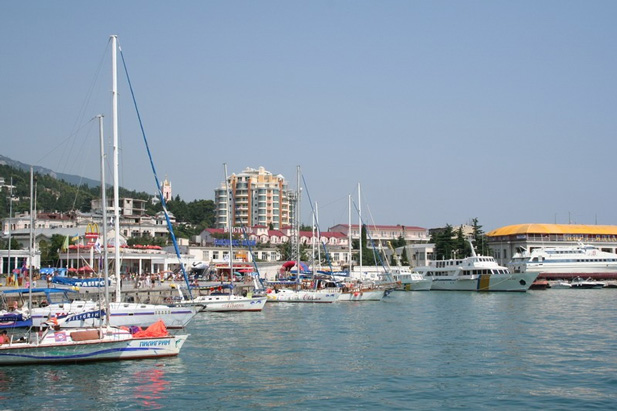 Following the dissolution of the Soviet Union in 1991, Yalta has struggled economically. Many of the nouveaux riches started going to other European holiday resorts, now that they had the freedom and money to travel; conversely, the impoverishment of many ex-Soviet citizens meant that they could no longer afford to go to Yalta.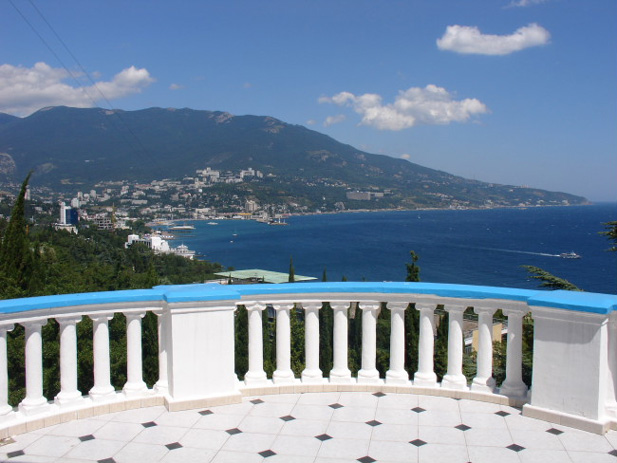 Yalta has a beautiful embankment along the Black Sea. Peoples can be seen strolling there all seasons of the year, and it also serves as a place to gather and talk, to see and be seen. There are several beaches to the left and right of the embankment. The town has a movie theater, drama theater, dance clubs, plenty of restaurants, and an open-air market.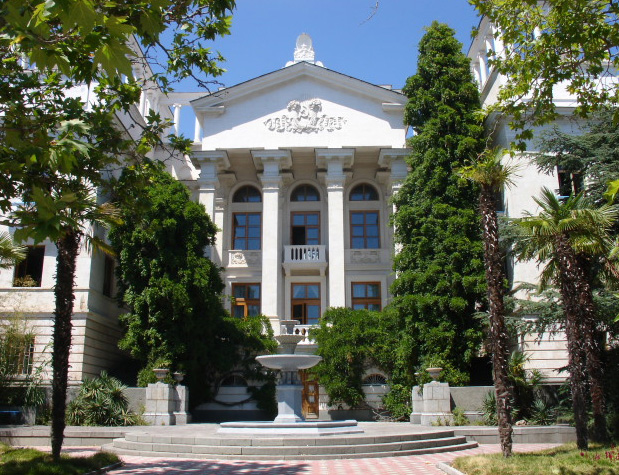 Since 2014 Yalta was returned to the Russian Federation.